Have you ever wanted to try your hand at writing, but didn't know where to begin? How about blogging? Or crafting? Well, it's all here in one super easy tutorial. Check out my newest post on the HuffPo:
Easy Tutorial: How to Write, or How to Make Paper Snowball Garlands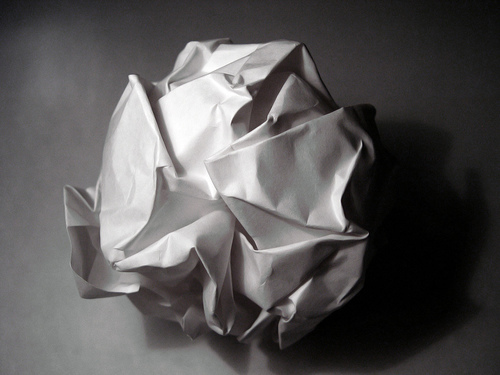 photo by Turinboy
(Read now and receive two Bonus Features: How to Craft and How to Blog)
There are two easy steps to learn how to write. Simply put, one needs to: arrange a selection of words into a particular order. More to the point: select words and arrange them. Or, as I like to refer to it: S & A.
That's it!
The most difficult thing about writing is knowing which words to select and what order to put them in. Once you've mastered that, writing can be quite rewarding and sometimes even enjoyable. continue reading